Nissan Service near Garden City NY
Your car deserves the service we provide near Garden City, NY. As South Shore Nissan serves as a flagship store for Nissan vehicles, our expert technicians can go the extra mile to care for any make or model. Here, we present an overview of what our service center provides to our customers every day.
Routine Maintenance
Keeping up with routine maintenance can ensure that your car stays in top condition. It's also a good way for a technician to quickly look around and see what other issues may stand out. Oil changes, bulb replacements, fluid top-offs, wiper blade replacements, and other services make the list of recommended regular maintenance tasks.
Brake Repair
Your vehicle's brakes serve as the first line of defense to keep you and your passengers safe. They're the OG of safety systems, so make sure that you're getting them checked out on a regular basis. Brake pads should be changed once you hear them squealing or grinding—or around 50,000 miles, whichever comes first. They protect the rotors, which provide your stopping power.
Battery Service
A car battery in a traditional gas-powered car lasts between three and five years. Dimming lights and clicking noises when you start the car may hint at car battery issues. We can test the battery to make sure that the charge stays strong. When you reach the 5-year anniversary, we can replace the car battery for you!
Electric Vehicle Maintenance
With new electric vehicles (EVs) on the horizon, like the Nissan ARIYA, our technicians know how to perform work on your electric car and can let you know what's needed. EVs may need less maintenance overall; however, it's still important to monitor them for issues. The tires still require the services that you've come to expect. The brakes should be checked out as well.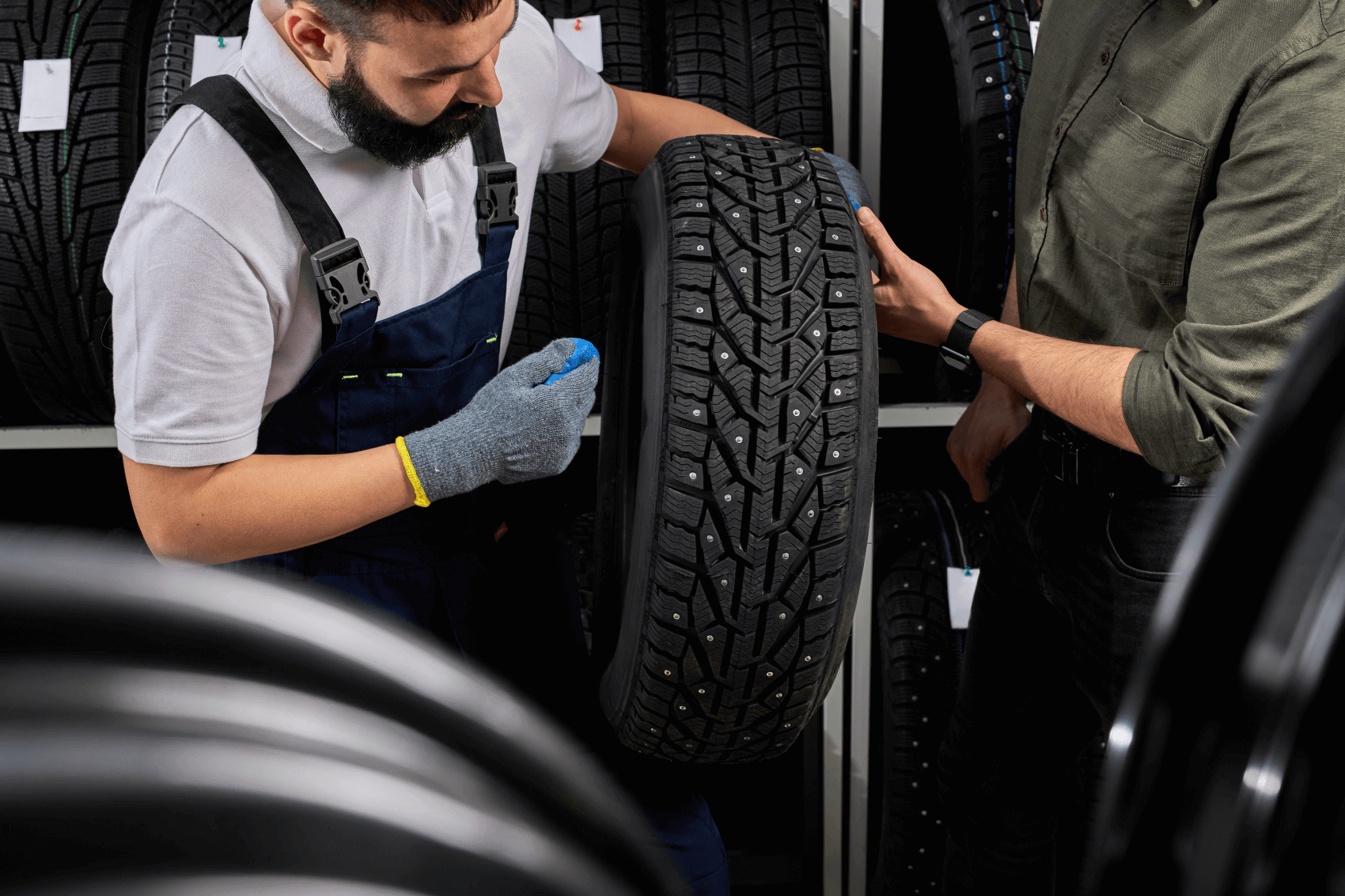 Tire Repair and Replacement
Every vehicle, whether it's a truck, an electric vehicle, or an SUV, relies on quality tires to get you from Point A to Point B. They make the first impression on the road, so it's vital to monitor them. This starts by measuring the tire pressure and scheduling tire rotations every six months.
Tire service continues with alignments, balancing, and checking out the physical tire and the treads for wear and tear. The tire treads should be deep enough to grasp the road. Once they're shallower, they may not perform as well and should be replaced, which we can do on site.
Collision Center
When you least expect it, your car may need the specialized services that our collision center provides. While we do damage control after an accident, we also can touch-up paint, reverse dents, and repair windshields. For any repair or replacements we perform, we use original equipment manufacturer (OEM) parts that fit the way they should fit your car.
Schedule Nissan Service near Garden City NY
When your car needs service for whatever reason, it deserves the very best from South Shore Nissan. Make an appointment for Nissan service near Garden City, New York, and experience how great it feels to drive in your car after the service is complete.
Let us know how we can help you restore the satisfying performance you've come to expect in your vehicle. Contact us online or on the phone to schedule an appointment today!