At our Seaford repair shop serving Long Island, we will do an alignment inspection for free. So, if you think your vehicle needs one, bring it by, and we'll let you know. If that's the case, you can choose from one of our many recommended service packages, and we can get the job done for you.
Our Wheel Alignment & Tire Special Includes:
Wheel alignment including centering the steering wheel and adjusting toe in setting and camber settings
We will also perform a complete speed balance procedure on all 4 wheels
And more
View our Recommended Maintenance page for complete details our give us a call.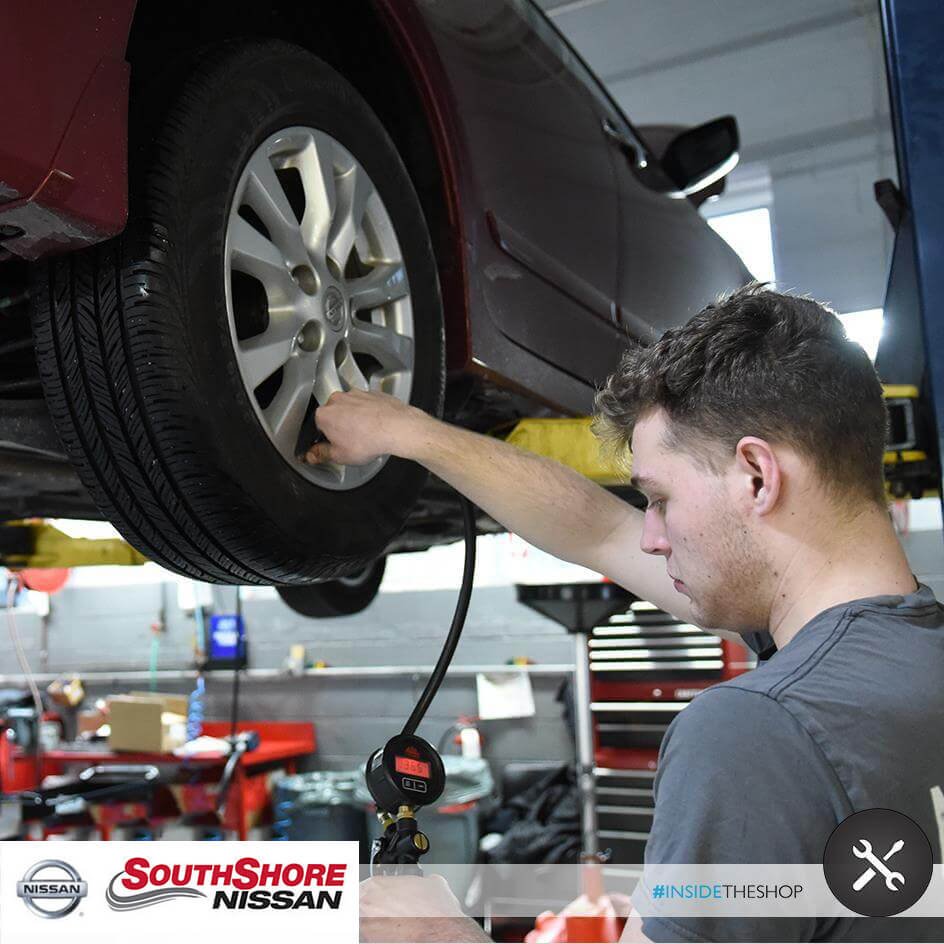 Our service team is here to provide you with wheel alignments in Amityville, aligning all four wheels for you. It has many benefits, including keeping the steering and handling of your vehicle at the top of its game, which goes a long way, because even a little bit off balance can lead to your vehicle pulling in a different direction. Also, proper wheel care, along with other routine service keeps your fuel economy levels high.
We're always offering different service specials on wheel alignments, so be on the lookout for those as well. You can learn more or schedule an appointment with us online, or by calling our service department, and we'll make sure you get the proper service you need for your Nissan.